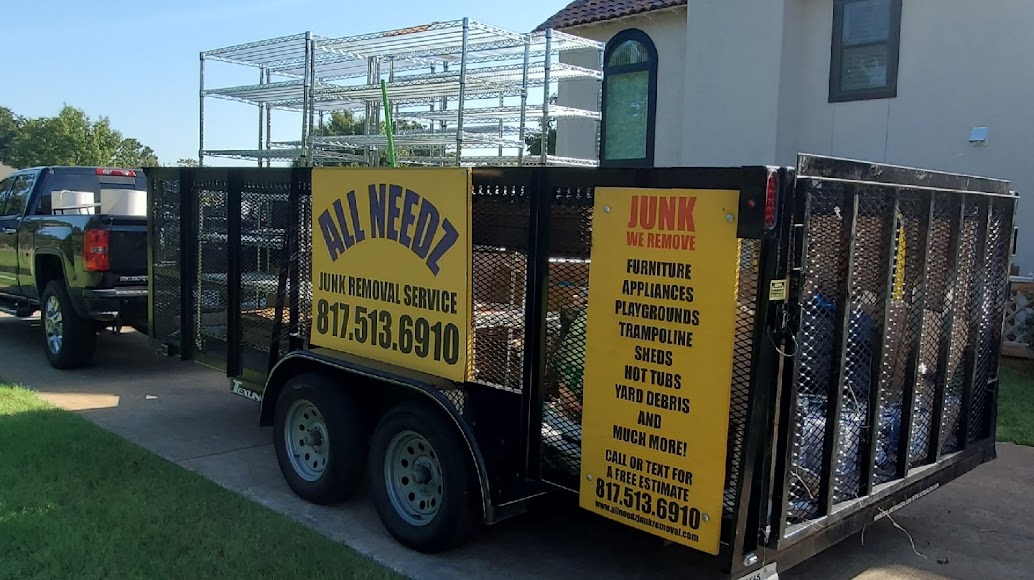 NORTH RICHLAND HILLS #1
JUNK HAULING SERVICE
Serving Dallas, Forth Worth, and Surrounding Areas
Get a free estimate
Stress-free furniture disposal pickup near me.
If you need to get rid of old furniture and don't want to deal with the hassle of disposal yourself, we can help haul it for you. We will even provide a free online quote for used furniture disposal in your local area. Why wait for an on-site estimate again?
We offer convenient pickup services for all unwanted junk furniture including single items, large bulky furniture, and estate cleanouts. If your used furniture is still in good shape, we will donate it to a local thrift store or recycle it when available to avoid the city landfill. Rely on All Needz Junk, the affordable furniture removal company near you.