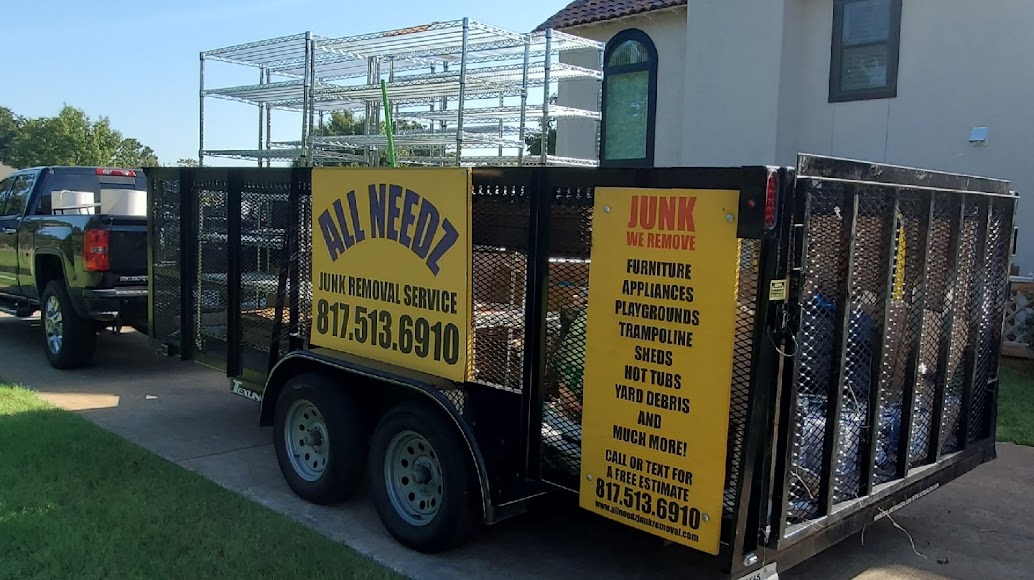 NORTH RICHLAND HILLS #1
JUNK HAULING SERVICE
Serving Dallas, Forth Worth, and Surrounding Areas
Get a free estimate
Garages are great for storing your items and protecting your vehicles from the elements. However, they usually end up losing their functionality due to an accumulation of junk. If this sounds like your garage, contact All Needz Junk for our professional garage cleanout services. 
All Needz Junk Removal makes garage cleaning easy
Imagine what life could be like with a perfectly clean and organized garage. When you get rid of the clutter, you'll be able to find the things you need, and who knows, you might even be able to park your car.
While a clean garage sounds nice, when it comes down to cleaning out the garage on your own it can be a very daunting task. Thankfully, you don't have to handle it alone. At All Needz Junk, we're garage junk removal experts and we're happy to help! Whether you need to clear out a couple of larger items or a storage unit full of junk, we'll get your space cleaned out in no time.