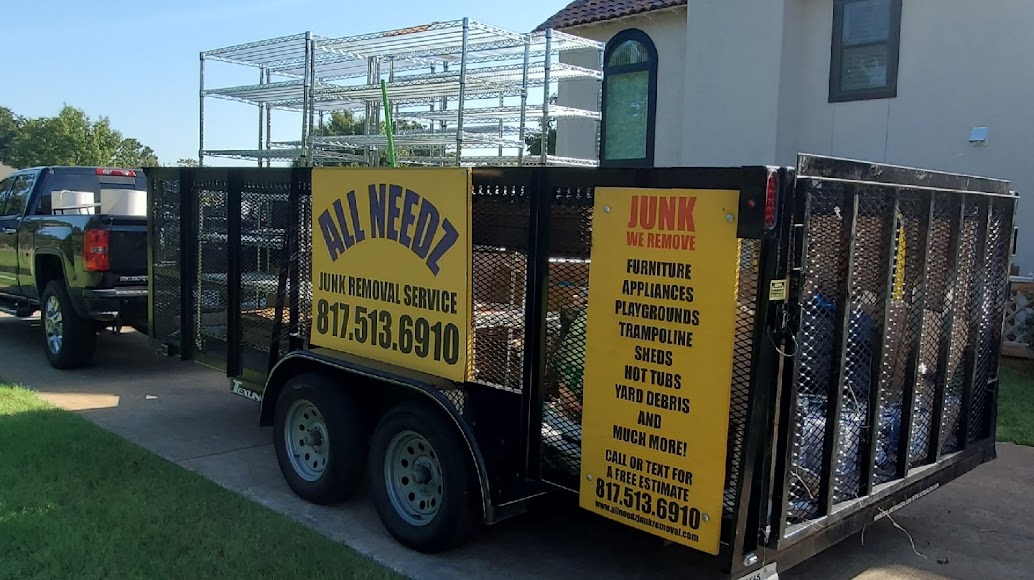 NORTH RICHLAND HILLS #1
JUNK HAULING SERVICE
Serving Dallas, Forth Worth, and Surrounding Areas
Get a free estimate
GREEN WASTE/YARD DEBRIS REMOVAL
Whether it's piles of leaves or weeds from the garden, yard waste removal can be a pain. 
The growing number of laws banning yard waste from landfills have caused many local garbage collectors to not accept bags filled with leaves, grass clippings, and tree debris. 
Keeping yard waste on your property can dampen your curb appeal. Luckily, you have options when you're ready to get rid of your green waste.
Tree debris pickup and leaf disposal near you
At All Needz Junk, we know that yard waste disposal can be tricky. We're here to help make it easy for you!
If you're in the need of a yard waste pickup, give us a call. We'll do all the heavy lifting for you – all you have to do is the point!
What is yard waste?
Yard waste, also known as "green waste" or "biological waste," is any vegetative or organic waste leftover from lawn and garden landscaping. This waste includes leaves, grass clippings, brush, twigs, mulch, garden waste, tree trunks, holiday trees, and prunings from trees or shrubs.
How do I dispose of my yard waste?
Keeping your landscape well-manicured and looking pristine involves creating a ton of green waste. And after a day of hard work, piles of yard waste around your property can overshadow well-cut lawns and neatly pruned bushes.