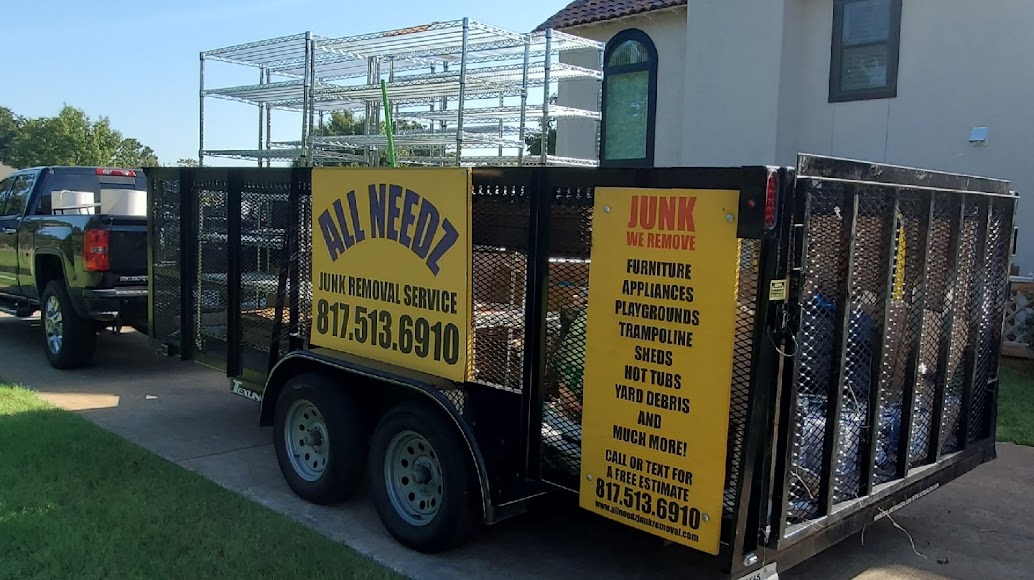 NORTH RICHLAND HILLS #1
JUNK HAULING SERVICE
Serving Dallas, Forth Worth, and Surrounding Areas
Get a free estimate
WE HAVE THE EXPERTISE TO DEAL WITH THESE SENSITIVE SITUATIONS
Hoarding is a complex mental health disorder that makes it difficult for a person to discard or part with possessions, regardless of actual value. A home affected by hoarding can be dangerous, unhealthy, or both—and dramatic action is required to address the problem and help the customer get on the road to recovery. All Needz Junk Removal has developed a successful hoarding clean-up services program that uses a proven process to help resolve hoarding situations, large or small.
A Professional & Understanding Approach to Hoarding
Cleaning the home of a hoarder is a difficult task that requires effective planning, detailed execution, and the right equipment. Our professionals apply their expertise to perform proper debris removal, biohazard disposal, content cleaning for salvageable items, and general cleaning, sanitizing, and deodorizing services.