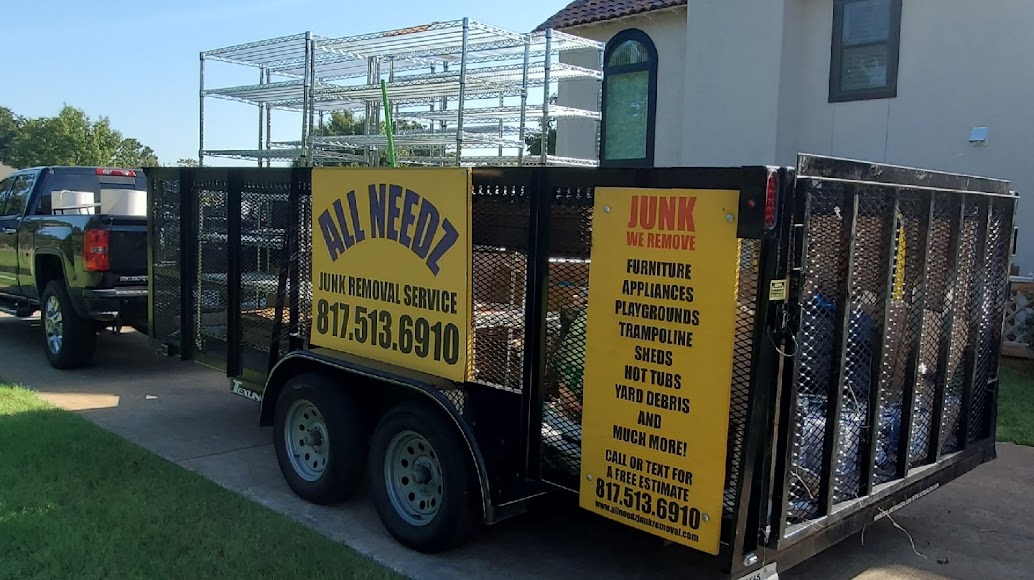 NORTH RICHLAND HILLS #1
JUNK HAULING SERVICE
Serving Dallas, Forth Worth, and Surrounding Areas
Get a free estimate
All Needz Junk Removal
At All Needz Junk Removal, our team aims for perfection by making sure that every customer receives the highest quality clean out services throughout Fort Worth, Southlake, Grapevine, and Colleyville, and other cities in Texas. Other than cleanout services and junk removal, our company provides various other cleaning services depending on your requirements and preferences. We utilize the best quality tools and techniques to help effectively improve and beautify your home or buildings. We ensure that every cleaning project is accomplished with brilliance and great safety measures because it is our job to help you.
Our team at All Needz Junk Removal takes gratification in being the most promising and exceptional junk removal service care providers all through Keller, Fort Worth, Southlake, Grapevine, and Colleyville, TX. Our specialized team of customer service staff, experienced and well knowledge junk and waste removal contractors make sure that all our customers get the ideal clean out they need. We pay attention to even the smallest of details and provide the best junk removal and cleaning services for your property with a quick response time and immediate service.
VISION
Our vision is to be our customer's number one choice for all their cleaning and junk removal needs through professionalism and the highest quality of services to enrich the wellbeing of our customers and allow them to live and work more comfortably.
Cleaning services provided by all needz junk removal:
Keller Junk Removal
Junk Removal Grapevine
Local Junk Removal Fort Worth
Clean Out Services Keller
Local Junk Removal Southlake
Clean Out Services Colleyville
Our team delivers immediate responses to service calls, presents timely support, offers straightforward and honest estimations, and designs a complete plan to ensure all the requirements of our clients are met. Don't hesitate to call All Needz Junk Removal for your next house or commercial building cleaning project. Rest assured, you are in the best cleaning hands.