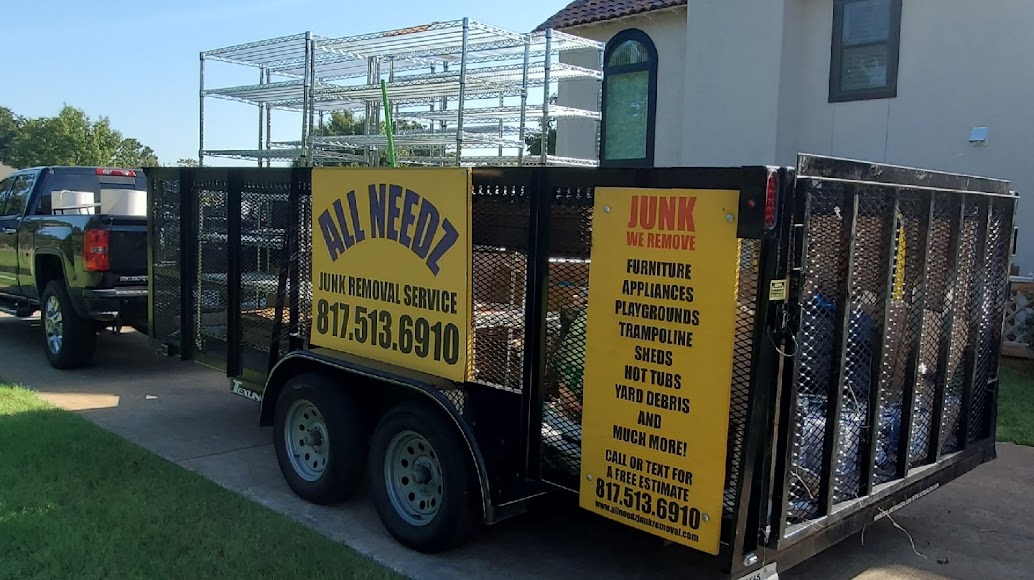 NORTH RICHLAND HILLS #1
JUNK HAULING SERVICE
Serving Dallas, Forth Worth, and Surrounding Areas
Get a free estimate
REAL ESTATE/ TENANT CLEANOUT
Real Estate Open House Clean Out & Rental Property Junk Removal.
Are you looking to sell your home quick, but one discussion with the realtor has you scrambling to get the home ready? Usually, realtors will instruct homeowners to get their home clutter free, and fast. The cleaner the property, the faster the sale.
Or, do you have a rental property where the prior tenant left behind possessions? This happens all the time. Instead of tackling these projects yourself and taking longer than necessary, call All Needz Junk and we will head right over for a free estimate.
No job too small, no project too big, All Needz Junk is your fast and easy junk removal solution.
How Our Cleanup Services Work
Our Simple Process
Save your back, and use ours while avoiding the permit fees and dumpster rental costs, and time it takes to set it all up by doing it yourself. Removing junk from your life should be as easy as 1, 2, 3. All Needz Junk makes the disposal and recycling process a breeze. No hidden fees. No disposal charges. Just one simple price and we take it all away.