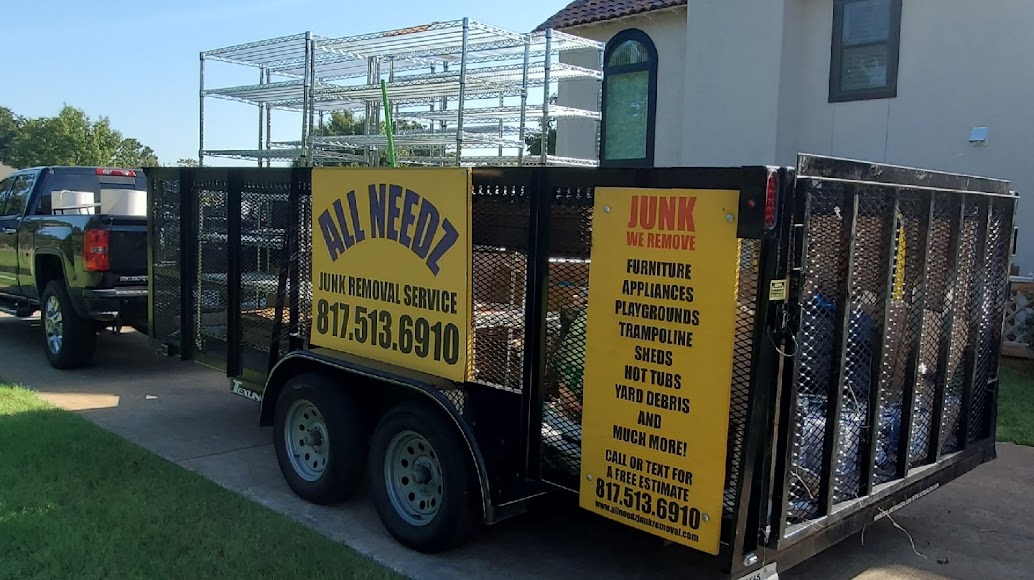 NORTH RICHLAND HILLS #1
JUNK HAULING SERVICE
Serving Dallas, Forth Worth, and Surrounding Areas
Get a free estimate
Commercial Junk Removal Services
All businesses seem to generate junk. Even if your organization is not a manufacturing enterprise, just being in business for a long period of time often results in an accumulation of junk. Whether it's that old office furniture and equipment you're no longer using, or simply large amounts of trash and debris, it all has to be disposed of somehow.
If your business is of the type that requires you to haul things to the local landfill or recycling center on a regular basis, then you're probably covered in this area. But it is more likely that you don't have your employees doing that kind of work regularly, if ever.
And that means you have to make some kind of arrangements for when you need commercial junk removal services.
Why Choose All Needz Junk Removal For Your Commercial Needs?
When it comes to the necessary challenge of commercial junk removal, you have a couple of options. You can attempt to go it alone, but all your junk out for the local trash collectors, or hire a professional team that has long experience in the commercial rubbish removal industry.
That's where All Needz Junk comes in. Business owners who try the DIY strategy for getting rid of all their office junk typically end up calling a professional office rubbish removal service anyway. The job is deceptively difficult, and local trash haulers tend to reject about 90 percent of the stuff you wish they'd haul away.
We have the trucks, the workers, and all the equipment to do any size commercial junk removal job. Our crew members have seen it all and get rid of your small, large, heavy, lightweight, unwieldy, and other items as quickly as you can point them out and give us the go-ahead.